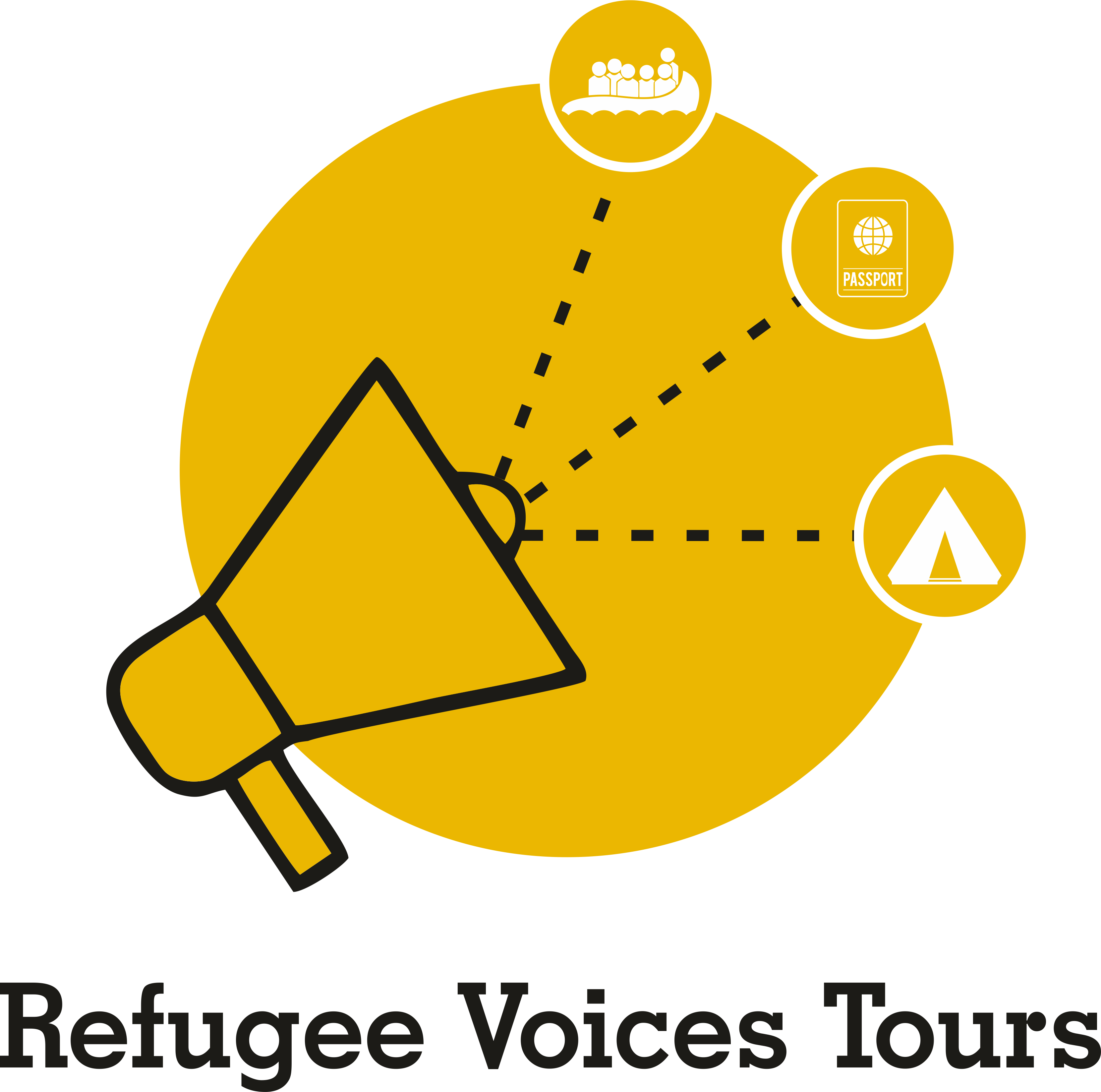 Refugee Voices Tours began in Summer 2015 at the height of the so-called 'refugee crisis'. A team of friends and activists, including a tour guide, decided to organise walking tours around Berlin to explain to the public the story behind the headlines. But instead of concentrating on the migration aspect, they decided to explain the root causes of why so many refugees were forced to flee to Berlin and other European cities.
From that very first tour, Refugee Voices Tours has grown from strength to strength and has organised 100s of tours for people from all over the world. Along side tours, RVT run workshops to educate people further on the issues of dictatorships, war and migration.
A testament to the success of RVT Berlin, in 2016 Refugee Voices Tours Copenhagen was founded. RVT Berlin and Copenhagen offer public tours run once a week or alternatively, people can organise a private tour or workshop with them.