During the winter semester of the academic year 2021-2022, one new training course was developed and two existing ones were updated with the methodology of the community based approach in storytelling for the purposes of alternative tourism. The first course "Presenting Cultural Heritage in experience-based tourism", developed by Maria Petrova, includes a series of topics related to experience-based tourism and a special module with topics dedicated to storytelling as a way to integrate alternative stories about places and spaces in touristic products. Theoretical knowledge was upgraded with practical assignments that students developed during the semester. As a result of the training in the course, students created eight new conceptual projects for touristic products based on the community approach and storytelling as a method.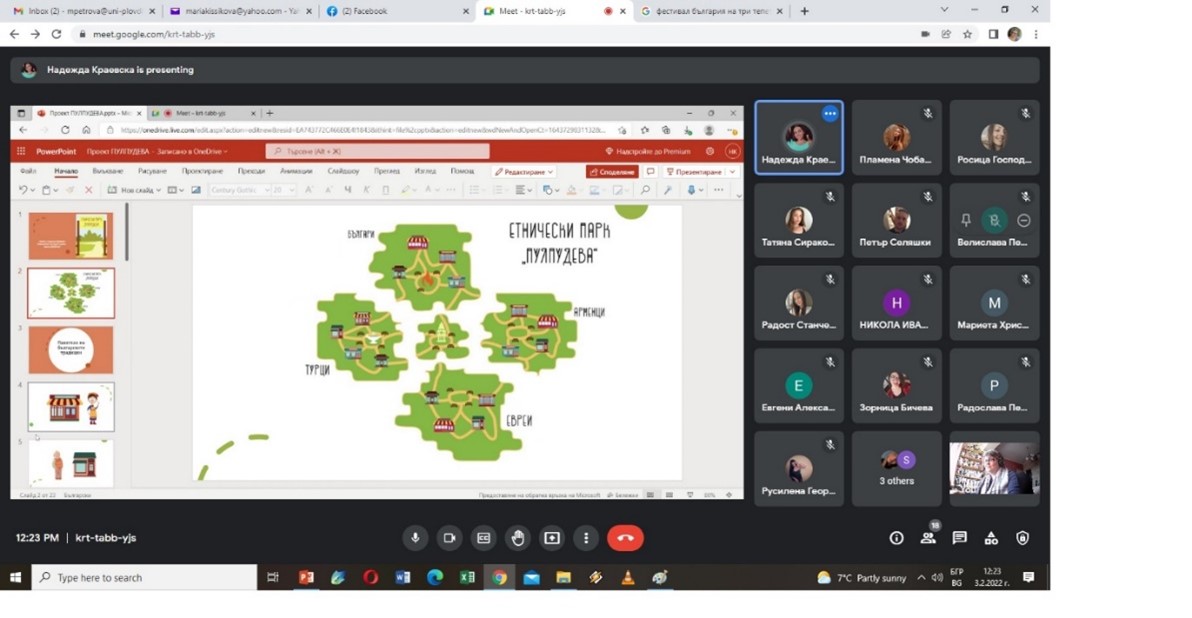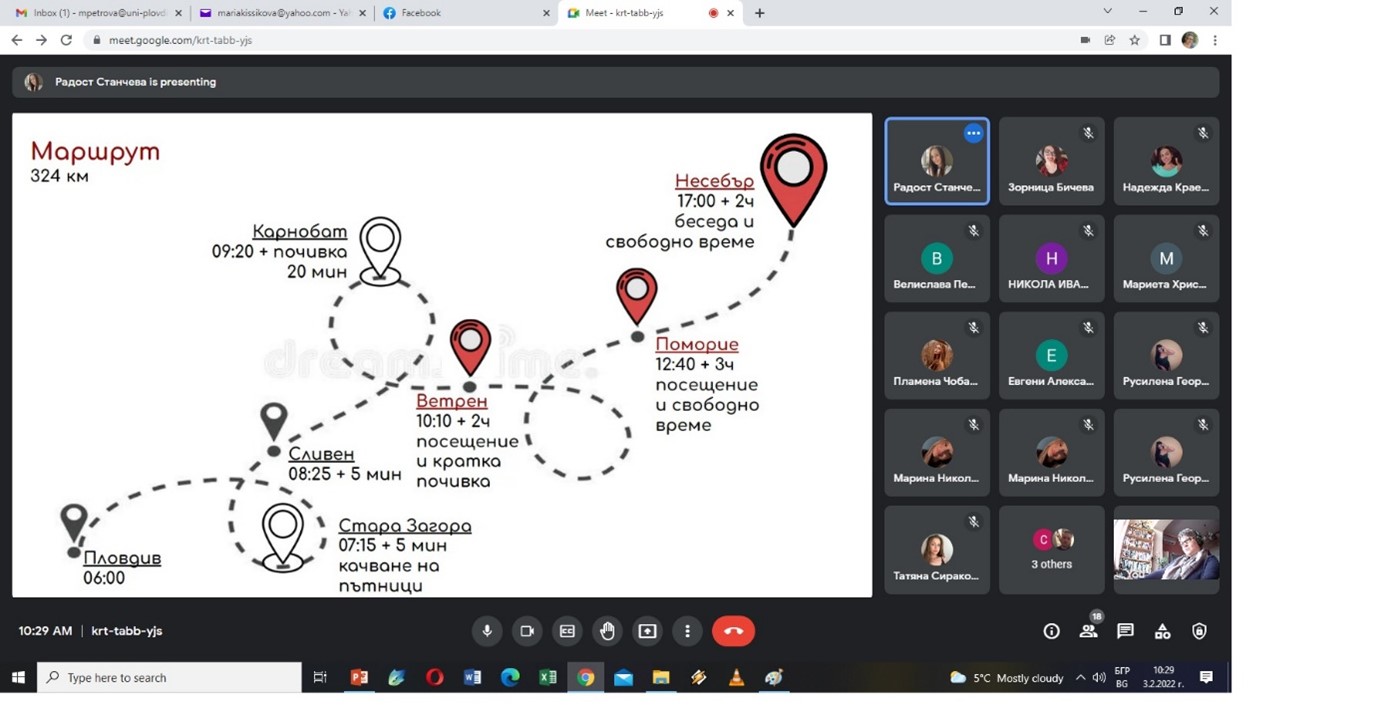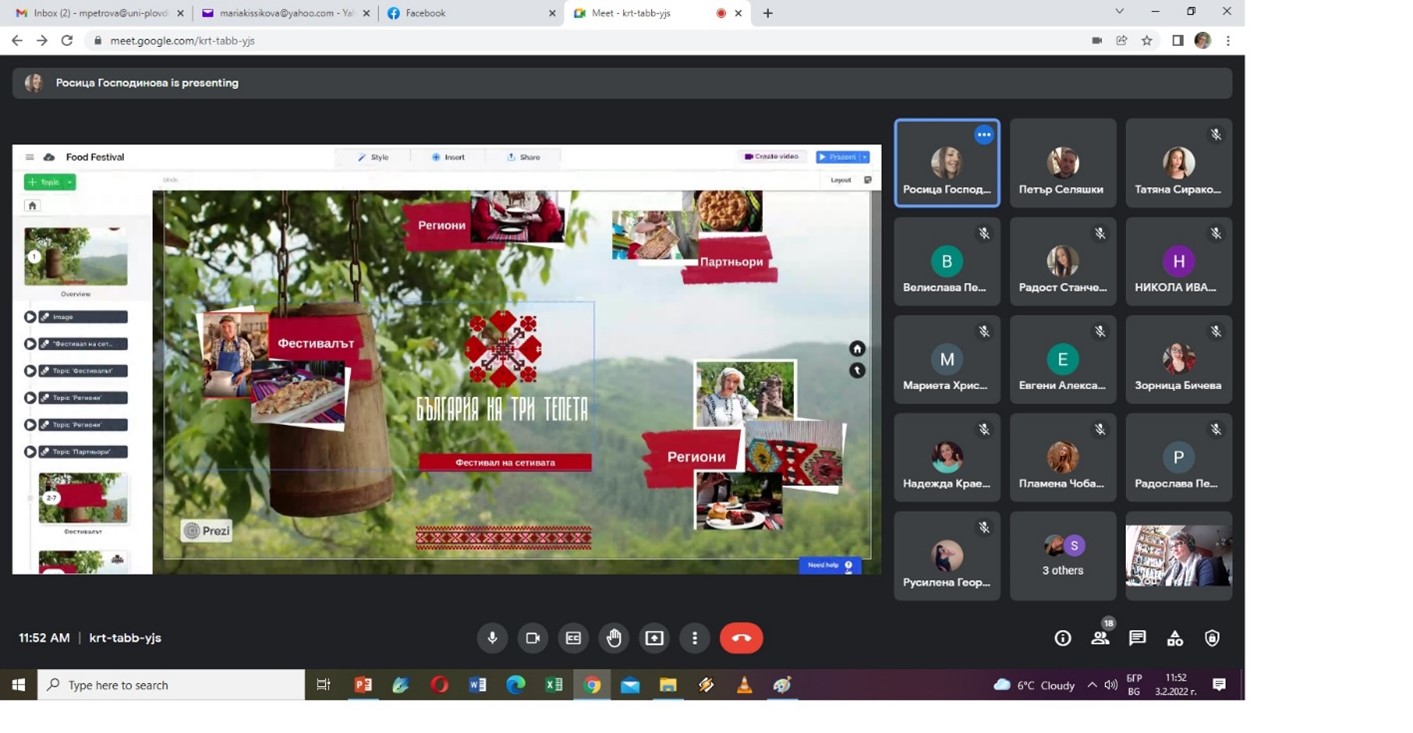 The second training course "Visualization and Interpretation in Cultural Tourism", developed by Meglena Zlatkova and Stoyan Antonov, included two units related to storytelling as principles and ways of interpreting and visualizing the representation of communities for tourism. The students included these skills in the development of their final projects, on the one hand, as an analysis of existing stories told, and on the other hand, integrated elements of storytelling in their tourism products.
The third course "Applied anthropological and presentation skills" was upgraded by Maria Petrova and Meglena Zlatkova with storytelling as the main analytical and presentation method in presenting anthropological knowledge and research results. Throughout the semester, students developed their own presentations for the final event, which would reflect their results from their summer field work in Stara Zagora. The professors (and project team members) paid special attention to the European dimensions of large and small narratives both in the analysis of stories of people and institutions and drawing anthropological conclusions from them, and in presenting anthropological knowledge to a wider audience and the potential for its use in various forms of alternative and mass tourism.
The results of students` work on this course were presented at an online event on 11.02.2022 in front of a specialized audience. The entire process of editing and analyzing the field materials, theorizing and conceptualizing the problems were the steps that the professors made together with the students in the course during the semester.