Runaway John is a Romanian-born singer-songwriter who currently lives in Leitrim, Ireland. His songs are his stories. They are warm, heartfelt indie-folk compositions.
"Music is about feelings and people, but mainly people. Like you and me. Bringing music where people are is as natural as a kiss between two lovers, they both belong in the same place. I learned this from people close to me, musicians, who breathe the air of adventure and joy of making everyone happy through their living passion."
"Maybe you will find me on a street, in a big square or in a pub. It doesn't matter, as long as you stop for a few moments and sing along with me."
Don't Hold me Back is the first single release from Runaway John's debut album, 'Un-Settling' which he recorded and independently in 2015. It which consists of folk songs John wrote since he started living in Ireland.
As well as a singer songwriter, John is also an experienced tour guide and founder of Dublin Busking Tours. In this unique, cultural tourism experience John takes tourists on a musical exploration of Dublin, introducing them to local musicians and famous street performers and learn live is like as a full-time street artist while also visiting key Dublin landmarks – Henry Street, Temple Bar and Grafton Street. During the tour, John shares his insights into the importance of busking for the Irish culture and how music inspired several movies that were shot here in Dublin ("Once", "The Commitments").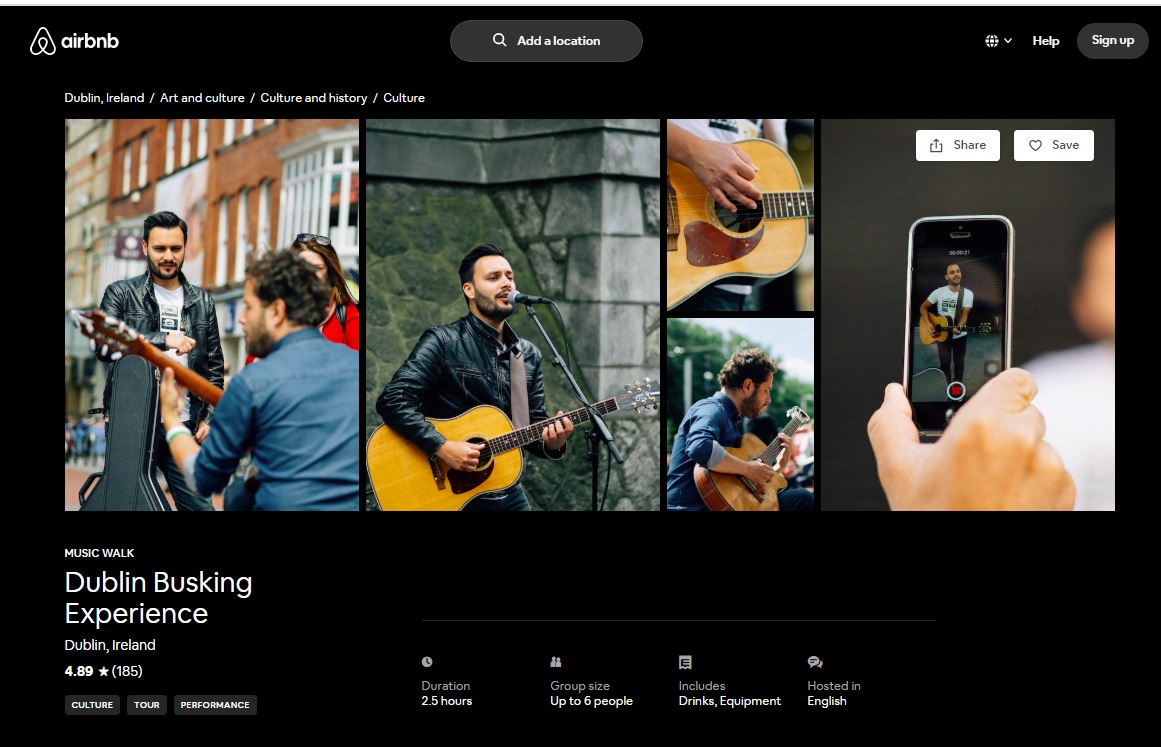 Find out more: www.airbnb.ie/experiences/80230