EU Stories Tourism Hackathon – From stories to experience prototypes was the third of 3 training sessions with this one focusing on the field of sustainable and participatory tourism. For this hackathon, Materahub was the host in Matera (Italy) with 32 participants from Bulgaria, France, Ireland, Italy and Romania in attendance. Curious about what they did?
ICEBREAKERS & ENERGIZERS
As you may know, when participants don't know each other well, it is good to provide some icebreaker games. Day one started with "Human Bingo"!
During the second day, thanks to Alexandra from UNATC and her expertise in training techniques for theatre and cinema, we played some energizing games to start the day with an energy blast! The result? 
These games made me feel more empathic and... European. It was kind of moving!"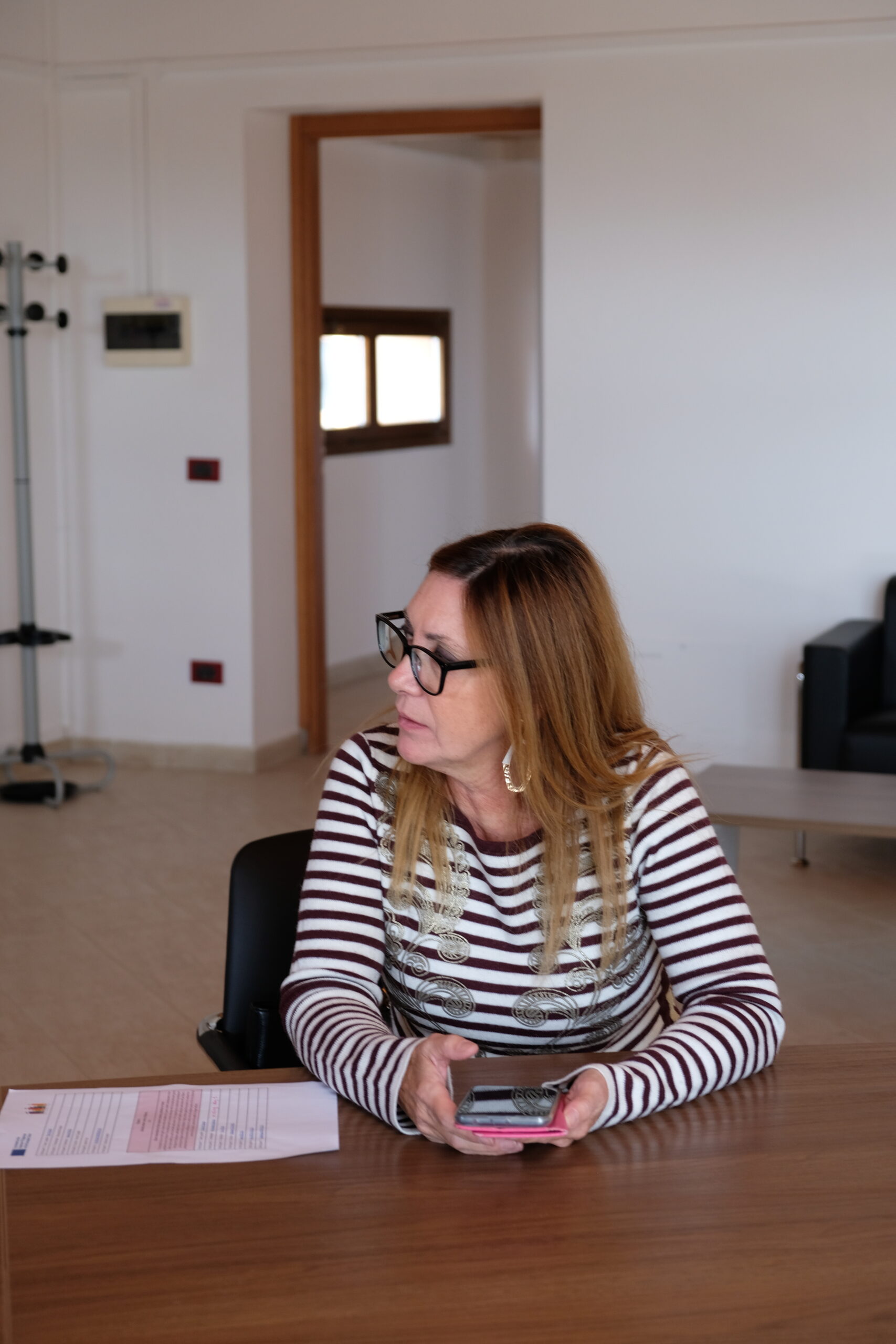 THE HACKATHON 
The word hackathon comes from the tech environment, where it stands for an event organized to ideate some innovative solutions to bugs in a short time. In the EU Stories case, challenges were social and environmental, while the solutions were 4 innovative tourism experiences designed by international teams:
Cultural routes as a family bike experience in Chelopech, Bulgaria

Interactive digital arts experience in Bordeaux, France


Collecting and sharing the heritage of Abbey, Ireland


Natural urban routes of Matera, Italy


AND THE WINNER IS…
The "Abbey" team! They designed a seanchaí experience including elements of rural tourism, local food and gamification. You can read here the complete description. 
The team was awarded with handmade pen holders from the #SecondChance collection by Made in Carcere, a handcrafted social enterprise initiative which helps prison inmates to become artisan crafts people.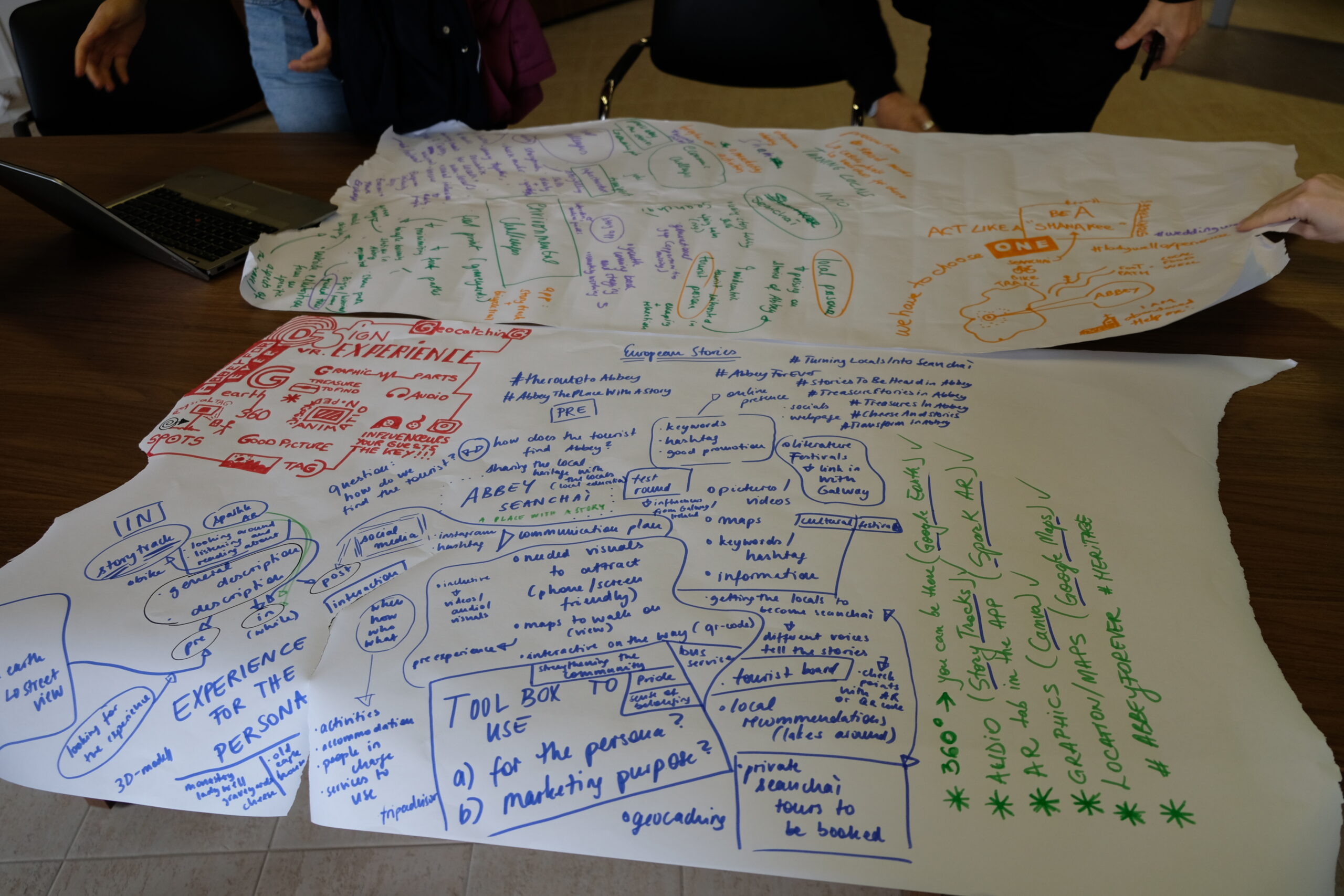 THE SPEAKERS
On day 1, Sara Simeone of Materahub, explained some theoretical concepts linked to sustainable tourism, such as the destination life cycle and some niche tourism forms: you can find them all in EU Stories' IO3 Study! 
On day 2 we learned the concept of participatory budgeting thanks to Giacomo Gilmozzi of Institut de Recherche et Innovation, plus the experience of Becky Riches (from Materahub) with her entrepreneurial adventure "Lucania Living", trying to bring sustainable tourism to the village of Irsina, in Basilicata. Both their speeches underlined the importance of Public-Private-People Partnerships.
On day 3 Valentina Volpi of O'City explained the importance of infographics and linked open data; Biagio Perretti from University of Basilicata shared the outcomes of the Interreg tourism project THEMATIC; and Eric Nezan from Le LABA defined another possible public-private partnership for tourism: the société en participation.
You can find – almost – all the presentations used in this Google Drive folder!
THE RESTAURANTS AND AFTERNOON ACTIVITIES
Materahub scheduled some activities in line with the values and objectives of European Stories, by bringing guests, among others, to:
Kapunto, known for home-made pasta with original recipes

Agriristories

, offering Slow Food Presidia from Puglia and Basilicata, where we also learned about traditional music and dances thanks to

Ergghiò

Il Paradiso del Boschetto, a delicious pizzeria managed by an immigrant entrepreneur from Bulgaria

Panecotto

, a socially inclusive restaurant offering exclusively local food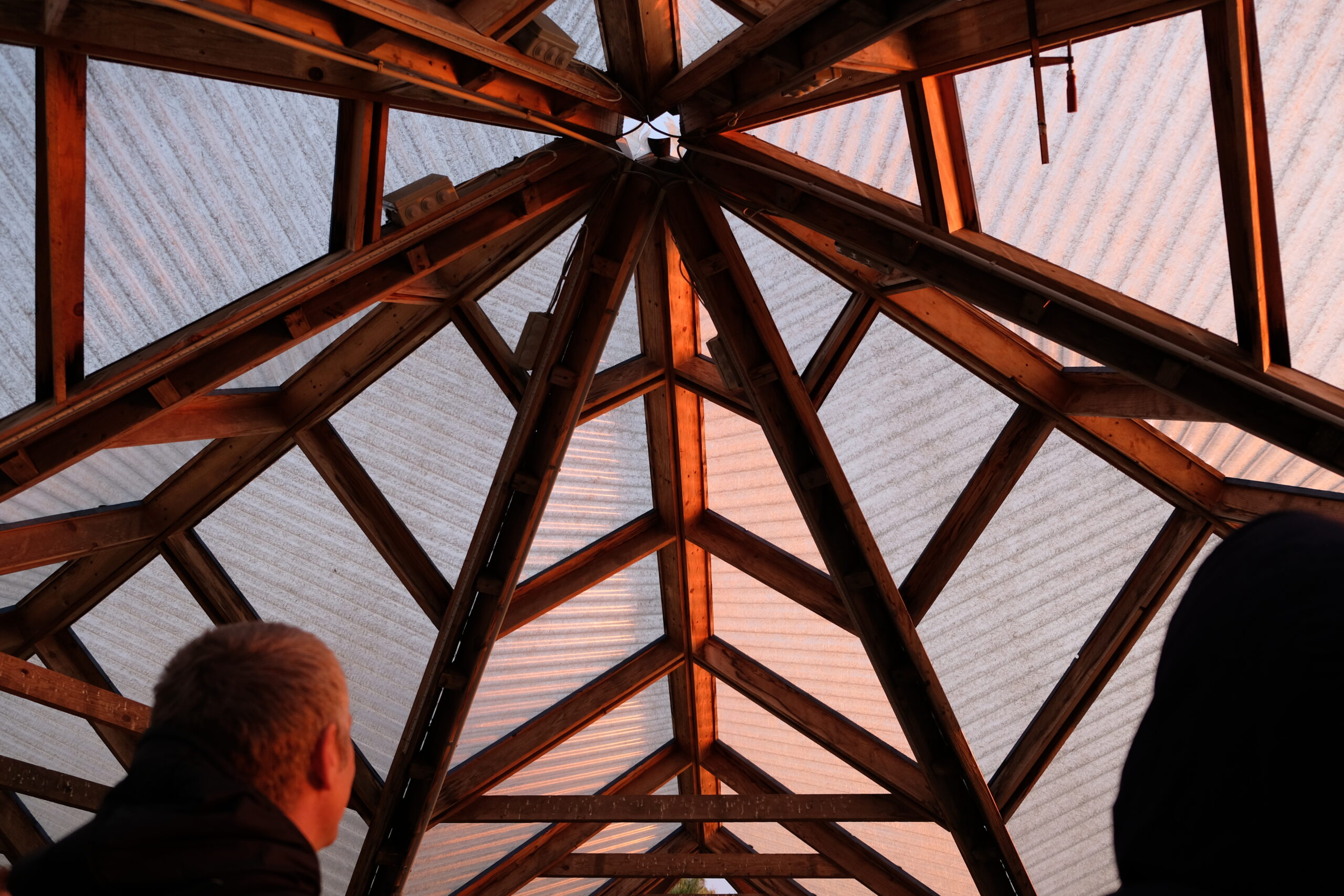 A tour through community gardens:

Noi Ortadini

, revitalizing a marginalised neighborhood called Serra Venerdì through urban agriculture and social inclusion initiatives; Giardini Venerdì, a project born for Matera's year as a European Capital of Culture (2019);

Agoragri

, the pioneer urban farming project of Matera
A guided walk listening to the stories of Giuseppe, Stella and Liana from Pro Loco Matera, three local inhabitants who explained their relationship with the Sassi (the historical part of the City), including some anthropological and philosophical insights
NEXT STEPS
European Stories has brought a lot of inspiration to all the Partnership: this is why we conceived a new European project to ensure continuity to the EU Stories outcomes: the best is yet to come!
We strongly suggest to have a look at the project's outputs:
Thanks to the fantastic Partners @Le LABA @Intercultura @University of Plovdiv @UNATC @Les Balades Alternatives @Momentum @Roscommon Leader Partnership
Photos by Lou Phin and Canan Kurt