Kuula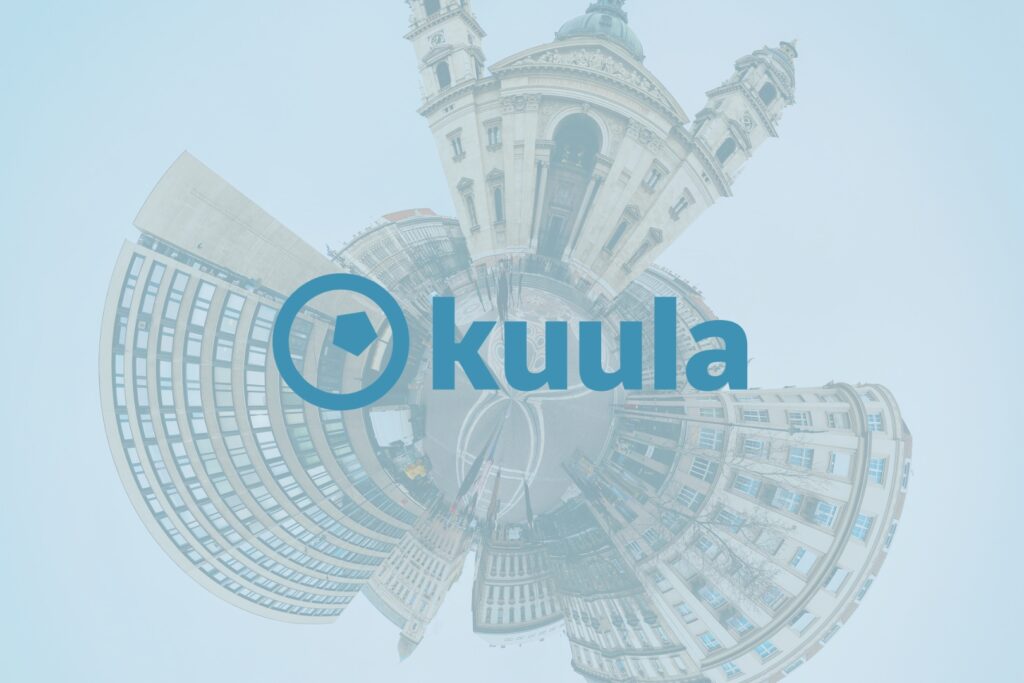 European Digital Storytelling Toolbox
Tool: Kuula
360° Photo/Video creation


KUULA is an easy-to-use and budget friendly solution to tell your stories in a visual immersive way through 360 panoramic imagery. With a user friendly built-in visual editor and sharing capabilities over multiple social media and web platforms, KULLA can virtually teleport your audience all across the globe.
Tool website:
kuula.co/about
What makes Kuula
great
Digital Storytelling tool?
KUULA is a cloud-based software that enables you to edit and share 360-degree virtual content and create 360-degree virtual tours that will teleport your audience inside the story that you want to tell.

KUULA's built-in editor helps you to create custom 360-degree content and virtual tours by adding floor plans, maps, labels, images, background audios, or hotspots, and embed them into corporate websites to improve audiences' engagement rates. Your audience can view virtual reality (VR) images and videos using multiple devices including mobile phones, Samsung Gear VR and Oculus Go.
KUULA lets you manage and create private tours, share them with specific audiences or team members, and adjust video player's settings according to your requirements. KUULA's built-in video player provides various editing tools, allowing you to upload images in bulk, and create virtual tours in a panoramic view.
Apart from the virtual tours KUULA is also a great 360 content sharing platform, the software allows photographers to share 360-degree virtual content with audiences by sending video player links via emails, text messages, and social networking platforms such as Facebook, Twitter, Reddit, and more.
With KUULA you can create wonderful immersive experiences and stories by arranging and connecting multiple 360 panoramic images and videos. An interactive virtual tour can enhance and leverage the potential of local heritage, culture, tourism and education through the use of consumer immersive technologies to capture, curate, publish and promote local people, places, events and history.
Various successful examples can show the potential of KUULA platform. Towcester Teleporter – 360in360 Teleporter Tour is a notable example https://360in360teleportertours.com/
Want to give Kuula a
try?
To get started with KUULA you need to access https://kuula.co/register, after you get your user account and choose your pricing plan you will have the access to photos/tours gallery manager (available for free on Basic Plan) and cloud-based software editor and 360 ( with paid Pro and Business plans).
*depending on the complexity of your project you need the necessary equipment a 360 camera to create the 360 panoramic photo/video content. In addition for more advance content you may need additional equipment ( ex. Drones for aerial 360 photography) or more advanced editing tools ( ex. Insta360 Studio, Adobe Premier).