Thinglink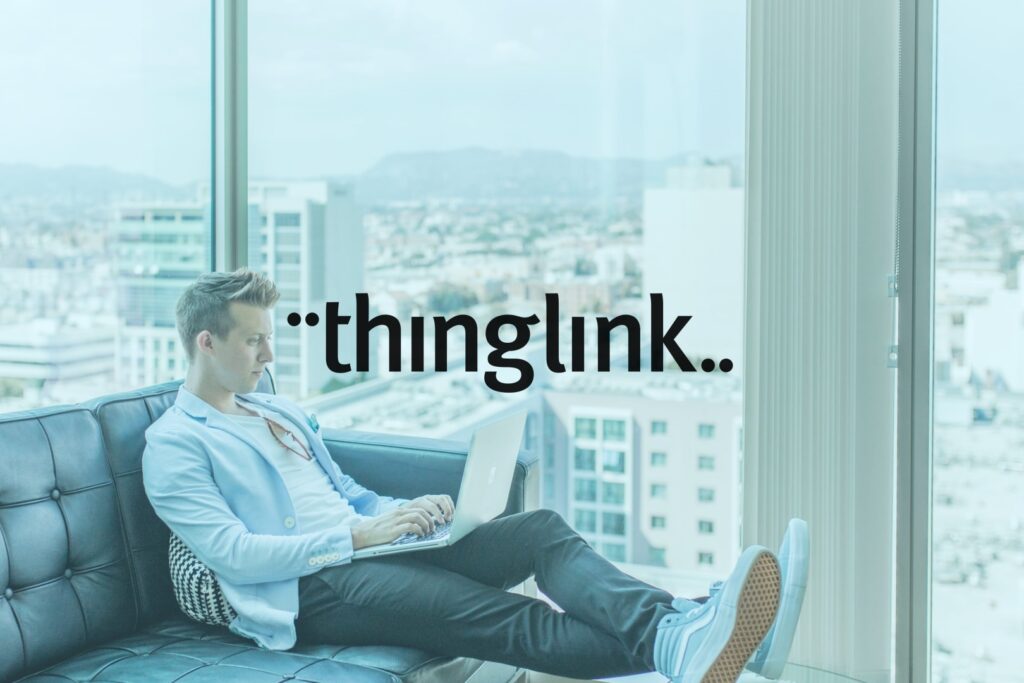 European Digital Storytelling Toolbox
Tool: Thinglink
Writing
Video
Graphics
GPS/Geotagging
Augmented/Virtual Reality


ThingLink can help you bring stories to life by creating interactive images, videos, and 360° images which are enriched with additional information, ambient sound, web links, videos and more. You can use Thinglink to create virtual tours by transforming your maps into actionable and informative experiences to explore.
Tool website:
www.thinglink.com
What makes Thinglink
Digital Storytelling tool?
Over the last 10 years ThingLink has grown to be one of the world's most popular rich media tech tools for creating augmented visual learning materials and experiences. Over 8 million people have registered a creator account, and over 350 million people are learning with ThingLink every year.
The popularity of the platform's success is down to ever-improving functionality and simplicity. As digital media usage becomes more sophisticated, ThingLink has responded with rich media tags, in-tag controls, enhanced VR technology player controls, accessibility features and improvements to tour transitions.
How to use Thinglink as a storytelling tool? There are so many ways you can bring stories to life. You can use ThingLink with 360 degree images to create Virtual Tours and immersive Expeditions!
Check out this 360 degree tour of Giants Causeway, Northern Ireland to see how it works:
Another nice example of Thinglink in use is this Visit Magical Britain map! Britain is a land of magic, myths, legends and, well, Harry Potter – Visit Britain used Thinglink to create a Magical Britain interactive map which you can explore to find out more about some of the country's most intriguing places and famous tales…
Starting out with ThingLink is straightforward—you have two choices for accessing ThingLink: create an account at ThingLink.com or download the ThingLink app below. In either case, new users have to register for an account.