Timeline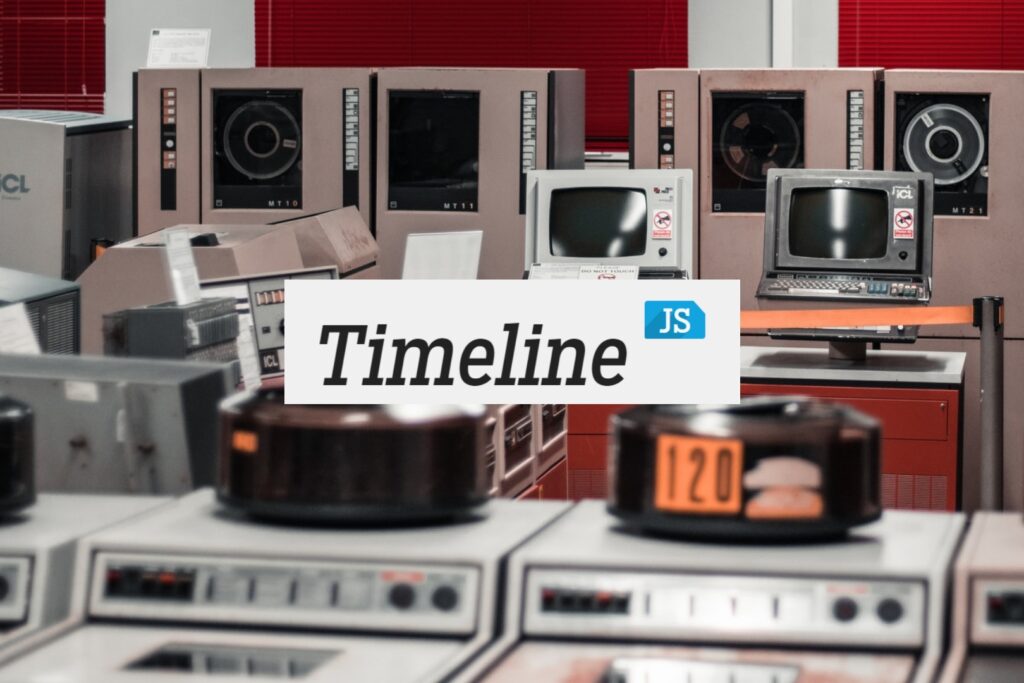 European Digital Storytelling Toolbox
Tool: Timeline JS
Timeline JS is a free, easy-to-use tool for telling stories in a timeline format which can be embedded on any site or blog. A timeline provides a visual representation of events that can help people better understand a story, piece of history, a process or any other form of an event sequence.
Tool website:
timeline.knightlab.com
Learn more about
Timeline JS
What makes Timeline JS
great
Digital Storytelling tool?
Timeline J.S is an open-source tool that enables anyone to build visually, rich, interactive timelines. Beginners can create a timeline using nothing more than a Google spreadsheet while experts can use their JSON skills to create custom installations, while keeping TimelineJS's core look and functionality. According to its website, TimelineJS has been used by more than 250,000 people to tell stories viewed millions of times. And TimelineJS3 is available in more than 60 languages.
"We designed TimelineJS to make it easy for non-technical people to tell rich, dynamic stories on the web in the context of events in time."
TimelineJS can pull in media from a variety of sources. Twitter, Flickr, YouTube, Vimeo, Vine, Dailymotion, Google Maps, Wikipedia, SoundCloud, Document Cloud and more! TimelineJS also works on any site or blog.
You can view some examples of Timeline J.S. in use here: http://timeline.knightlab.com/#examples
Want to give Timeline JS a
try?