Spark AR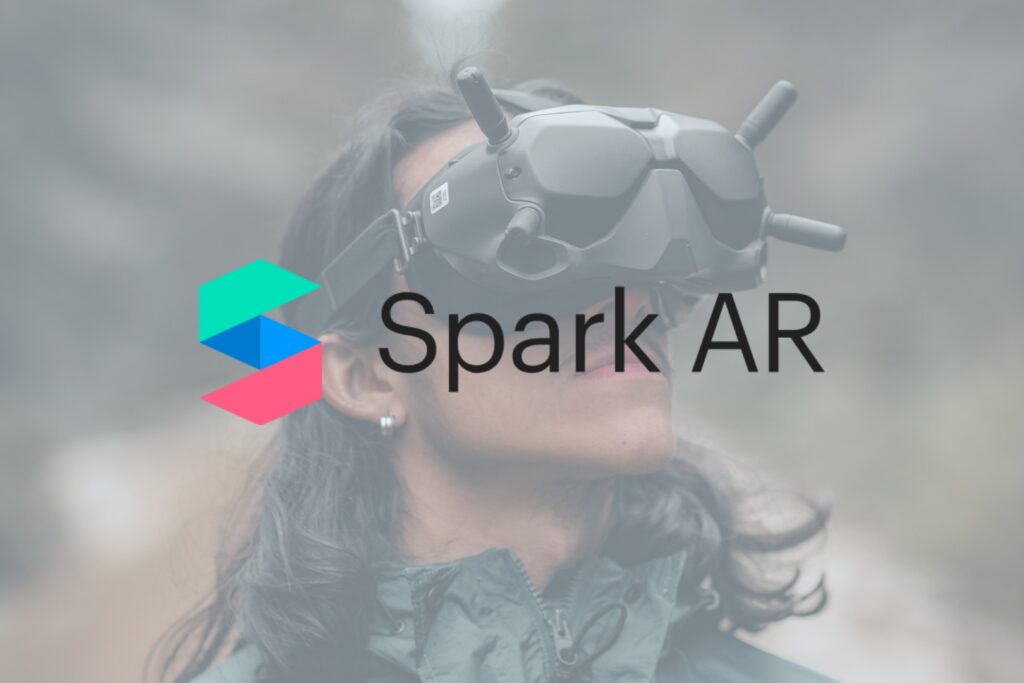 European Digital Storytelling Toolbox
Tool: Spark AR
Spark AR is an augmented reality (AR) platform for Mac & Windows that can be used to create AR effects, publish and share them, and connect with other developers and creators. AR effects can then be shared on Instagram, Facebook and Messenger.
Tool website:
sparkar.facebook.com/ar-studio
Learn more about
Spark AR
What makes Spark AR
great
Digital Storytelling tool?
With Spark AR, individuals creators, designers and artists can create and develop AR ideas. AR effects can be built with or without code, depending on the level of expertise of the creator. The platform enables users to import 3D objects, audio files, high fidelity models, and script packages directly from the AR Library and utilize a library of free assets from Facebook.

Features include the ability to interact with the AR, animate otherwise static objects, create textures and materials, and generate effects with real-life, comprehensible logic. The tracking feature can track and follow a chosen target, body, or hand, and includes high fidelity face tracking. People in the view can be separated from the background and predetermined experiences can be created for specific locations. Using Spark AR's semantic scene understanding, AR can be contextually aware, meaning the effects will be visually appropriate for the scene in the viewfinder, allowing users to place virtual interactive content in reality.
Spark AR benefits from large audiences of Facebook and Instagram. From simple AR mask effects (https://lenslist.co/heritage/) to more elaborated gamified AR experiences, Spark AR offers a vast range of possibilities and tools that can have a great impact on cultural, heritage and/or tourism projects. You can implement Spark AR to create AR art exhibitions like The Virtual Wing of Tate Britain (https://www.facebook.com/TechAtFacebook/videos/2207954802829424/) or extend the boundaries of a museum sharing the museum experience in a 3D immersive format (https://tech.fb.com/home-is-where-the-artifacts-are/)
Want to give Spark AR a
try?
To get started with Spark AR you need to have a Facebook or Instagram account since this platform is dedicated to the mentioned social media platforms.
Spark AR Studio is a Windows and Mac software available for free on https://sparkar.facebook.com/ar-studio/learn/downloads/, at the same link you can find additional templates ready for you to create.
Publishing on Facebook and Instagram is also free, be aware of publishing review time that can take up to 10 working days.
*depending on the complexity of your project you may need additional audio, 2d/3d graphic software tools and skills to create the AR content