Canva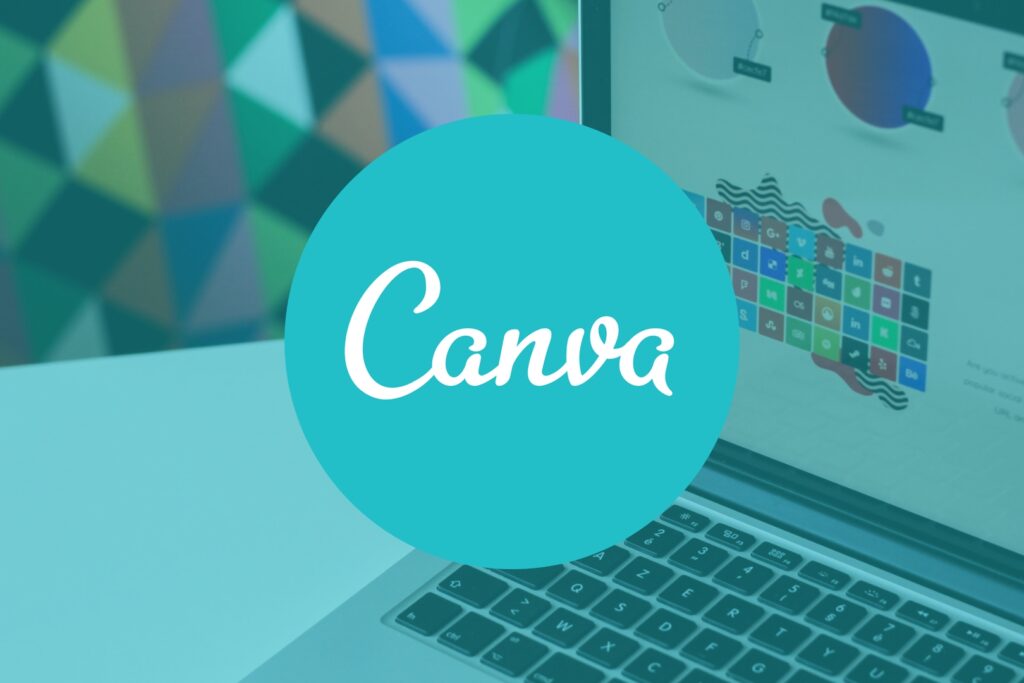 European Digital Storytelling Toolbox
Tool: CANVA
Basic graphic/Image design creation
Animated graphics/Image design creation
Video shooting/editing
GPS/Geotagging


Canva is a really simple-to-use tool for producing basic and animated graphics and videos. It is a powerful tool for visual storytelling and can be easily customized with a choice of fonts, backgrounds, frames and more.
Tool website: www.canva.com
What makes Canva a
great
Digital Storytelling tool?
Canva is a really impressive suite of graphic design tools available on the web as well as Android and iOS. You can use it to create visual stories that can be delivered in a number of ways for example via social media posts, video, newsletters and more. We particularly like Canva because it easy for beginners to grasp and the Canva Design School has lots of learning resources to help you make the most of this tool.
One interesting tool in Canva's suite is it Storyboard Creator. A storyboard is a written or graphical representation of the all of the elements that will be included in a digital story. In this way, Canva can be used not only a tool to create digital stories (such as videos) or elements that form a key part of your digital story (images/graphics), you can also use Canva (via its Storyboard Creator) to plan your Digital Stories.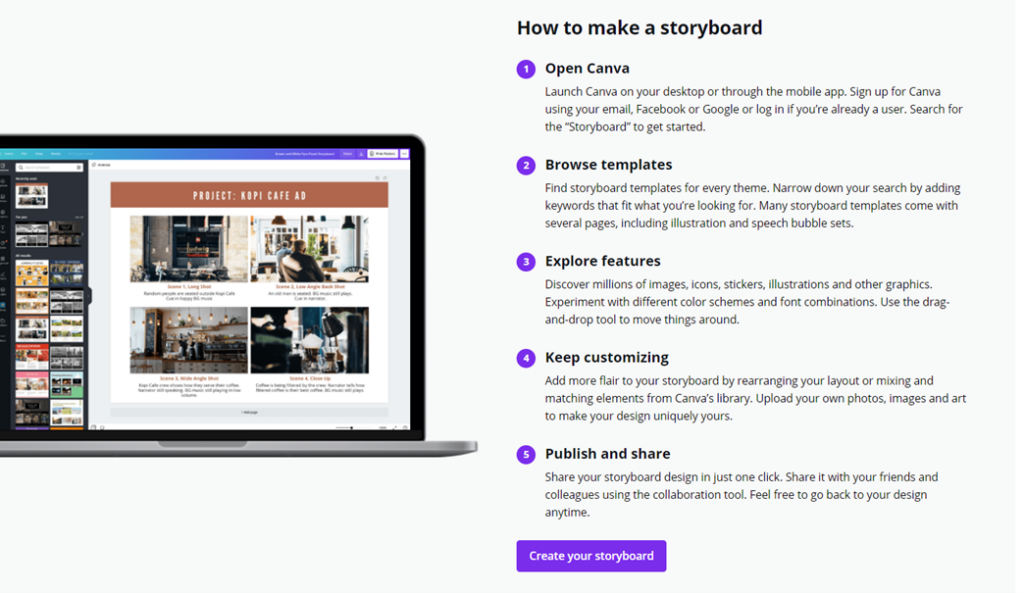 Want to give Canva a
try?
You can get started using Canva in minutes on your desktop, you don't even need to login in or create an account to get started. Creating a Canva account allows you to save your designs though so having one is advisable. You can also install Canva App (for free) on your mobile from either Play Store or App Store respectively for Android or iOS. To start using the app, you will need an account.