Questo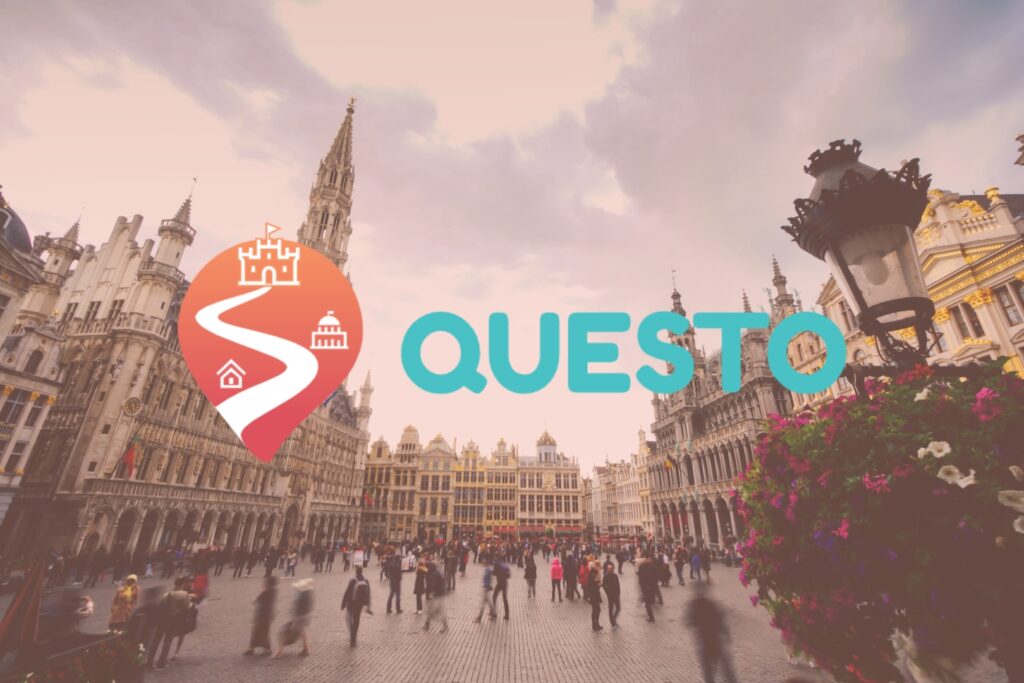 European Digital Storytelling Toolbox
Tool: Questo
GPS/Geotagging
Video Game Creation


A QUESTO city game is a new fun way to explore cities that involves following clues and solving puzzles. The QUESTO web platform offers all the necessary tools you need to upload your Geolocations, write the stories, design your gamified experiences, test and publish your own city quests.
Tool website:
questoapp.com
What makes Questo
great
Digital Storytelling tool?
Questo helps you discover new places around the world while finding out their hidden stories. These are all part of what is called a 'city game', a mission of discovery that teleports you inside a fictional story where you're the main character.
QUESTO is an award-winning travel app that takes tourists & locals on city exploration games where they solve clues to discover new places and local stories. Each route inside the Questo mobile app is created around a specific theme, which can be inspired by a movie, a book, a historical fact or just a local legend.In London, for instance, travelers can explore the city as Sherlock Holmes or Isaac Newton, while in Paris they can play as Hemingway or Picasso.
Questo is currently present in 50 cities such as Rome, San Francisco, Seoul, Amsterdam, Vienna, and Berlin. So far, more than 50.000 people finished a city exploration game while walking more than 150.000 kilometers to discover popular and hidden locations, as well as local stories using the QUESTO mobile app.
Through quests, you can engage people in your local city stories linked to different cultural and touristic projects and/or engage the audience in an interactive city exploration journey. Anyone can create a game with QUESTO Creator platform, with no coding or other technical experience needed. The platforms offer assistance on every step of the way and takew care of everything else after the game it's published.
Want to give Questo a
try?
To get started with QUESTO you need to register to https://creator.questoapp.com/. QUESTO Creator platform is web platform that will offer the necessary tools to upload your Geolocations, write the stories, design your gamified experiences, test and publish your city quests.
As a creator you can also publish your own city exploration game and earn passive income. No coding/programming is required and you will get credited as creator.