Bubble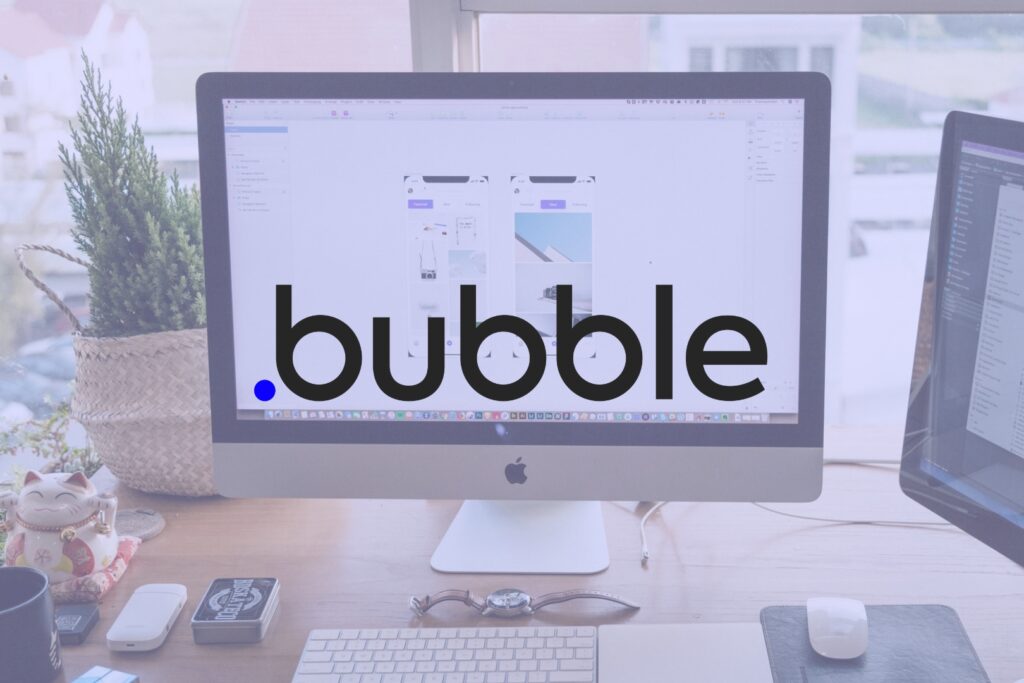 European Digital Storytelling Toolbox
Tool: Bubble
Interactive tools/motion sensors/proximity detectors
Basic graphic/image design creation
No code web development
No code app prototyping


Bubble lets you create interactive, multi-user apps for desktop and mobile web browsers, including all the features you need to build a site like Facebook or Airbnb. It is a no code tool, making development and launching apps and businesses easy. This makes it a powerful tool that can be used for storytelling, because what better way of capturing an audience into the story, than creating a custom made tool (an app) they can use daily to go into the stories and share them.
Tool website:
www.bubble.io
What makes Bubble
great
Digital Storytelling tool?
What makes Bubble special? Bubble is a visual programming language that lets you build web applications without code. Using Bubble, you can build a fully functional web application, such as a sharing platform, a marketplace, a social network, or a CRM tool, both for internal and customer-facing situations.
No-code platforms like Bubble use drag-and-drop visual workflows, without requiring them to write code. For anyone with a programming background or even advanced Excel knowledge, no-code can also dramatically reduce production time. This became critical during the COVID-19 pandemic, and remains important in the face of ongoing crises.
In few simple steps you can try using this tool right now and test is by clicking HERE.
As shown in the example of Storytracks, using an app is a brilliant way to tell stories of people, locations, show heritage of an area and even plan tours. When designing an app around the stories that you want to share and collect, the advantage is that the tool you are making is completely adjusted to these ideas and will most likely produce a loyal audience. The only down side used to be the complexity of such a task. However, but that is no longer the case.
It is now possible to enable users to record, upload, and playback videos. All of that is possible without writing code thanks to Bubble, since they have made it super easy to support video creating on your site by integrating Ziggeo as a plugin on Bubble.
Tour operators often turn to Bubble for their custom web apps, with a custom booking portal for their tours.
Want to give Bubble a
try?
To get started with Bubble register to https://bubble.io
Every plan includes all of the core platform features required to create and host a fully functional web app. All paid plans include email support, white labeling, real-time analytics, and more.
There is a free HOBBY plan, that includes the following: Core platform features, Bubble branding and Community support.
Before opting for a plan, you can learn how to build any web app without a single line of code. Bubble's "How to Build" series of walkthroughs will show you how to build any kind of app step-by-step: https://bubble.io/how-to-build